Northern Taiwan includes Taipei City, New Taipei City, Taoyuan City, Hsinchu County and City and Yilan Country. Probably one of the best regions to explore and take pictures, here are 15 attractions to check out for good food and fun recreational activities.
#1 National Palace Museum
The National Palace Museum houses large collections of artifacts, paintings and books from the Song, Yuan, Ming and Qing dynasties. There are about 690,000 artifacts; each one is an exquisite representation of its kind, earning the museum's reputation as the Chinese cultural treasury.
Address: No. 221, Sec 2, Zhi Shan Rd, Shilin District, Taipei City, Taiwan 111
#2 Yehliu Geopa
rk (野
柳地質公園)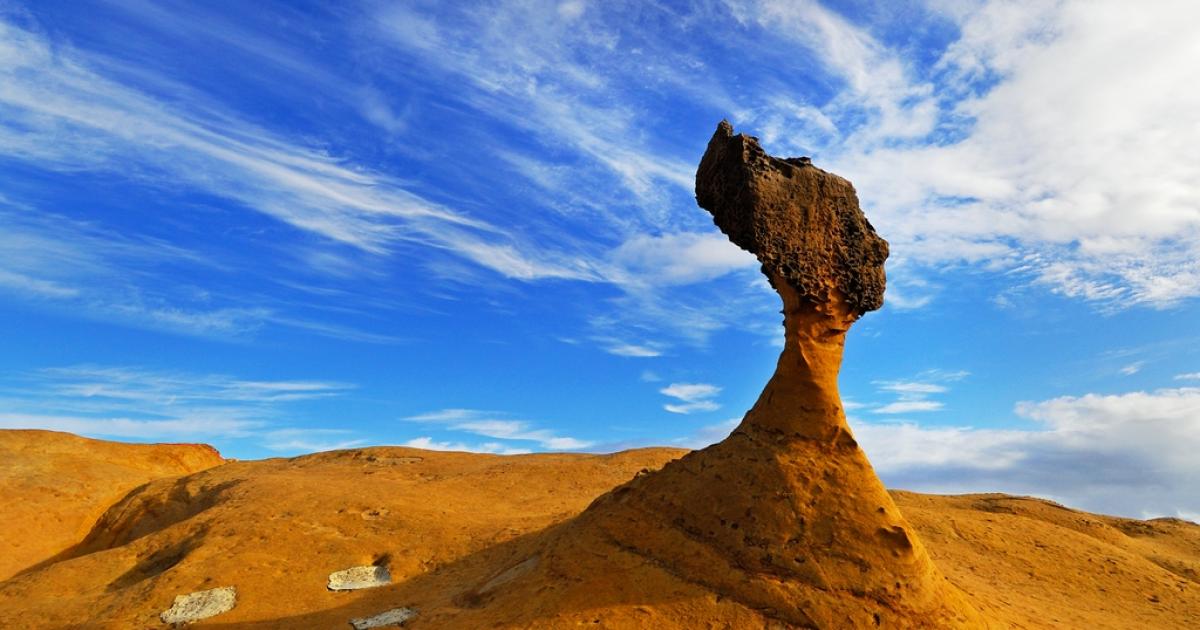 Entirely formed by nature, Yehliu Geopark is a popular scenic spot on the North Coast with unique geological terrains and strain rock formations. Erosion, weathering and crustal movements have all contributed to the strange rock formations such as sea trenches, candle rocks, mushroom rock, tofu rock, homeycomb rock, potholes and melting erosion panels. The ever-popular Queen's Head, fairy's shoe and candlestick rocks are famous representations of the world's sea erosion landscapes.
By Long Distance Bus:
From Taipei West Bus Station – Terminal A (located at Taipei Main Station), go to the KuoKuang (國光) window and purchase a ticket for NT$96 to Yehliu Geopark (野柳地質公園). The journey takes around 90 minutes, and the bus will drop you on the main road just outside the park entrance. Walk down the lane on the left side to enter.
By Shuttle Bus:
Ride comfortably in a shuttle bus from Ximen to Yehliu, followed by the Ying Yang Sea, 13-Layer Remains, Golden Waterfall, Jiufen (九份), and Shifen Old Streets (十分老街), leaving at 9AM and returning at 17:45.
By North Coast Shuttle Bus (from Tamsui (淡水, Danshui) or Keelung):
Take the North Coast Shuttle Bus NT$200 all day unlimited rides from either MRT Tamsui Station or Keelung Railway Station.
#3 Xinyi Shopping District 
信義區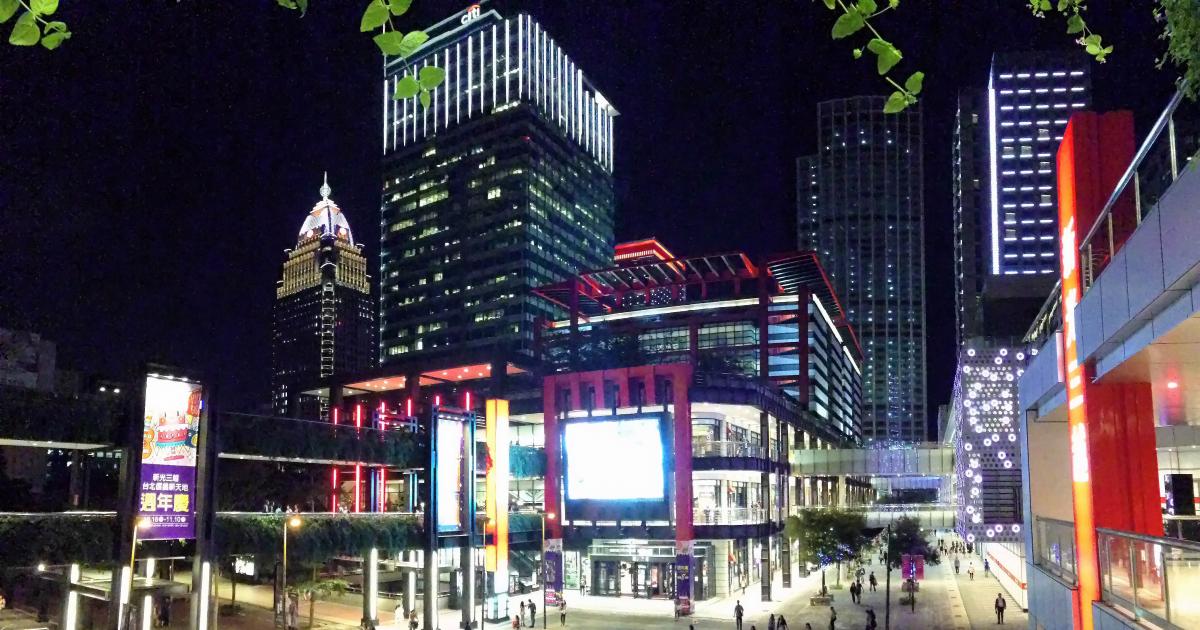 The Xinyi Plan Area is a new business zone and is currently Taipei's landmark shopping district. Besides Taipei 101, there are many departmental stores, hip restaurants and international 5-star hotels. During the day, Xinyi Shopping District is a fast-paced business and financial district, but at night it's a dazzling urban entertainment area. Did we mention it's known as "Taipei's Manhattan"?
Address: Songzhi Rd., Xinyi Dist., Taipei City 110, Taiwan (R.O.C.)
Transportation:Nat'l Hwy 1 → Tingding Interchange → Tingding Blvd. → Maishuai 2nd. Bridge → Keelung Rd. Interchange → Sec. 1, Keelung Rd. → Shifu Rd. → Songshou Rd. → Songzhi Rd.
Public:Take THSR or train to Taipei Station, transfer Taipei MRT to Taipei City Hall Station.
#4 Taipei 101 Observatory
台北101觀景台
Taipei 101 was once the world's tallest building, reaching 508 meters in height. The inspiration for the building comes from the bamboo plant, as each segment resembles a section of bamboo, symbolizing continuous growth. Visitors here can take a ride on the world's fastest elevator and enjoy the exhilarating sensation of going to the top in 37 seconds. The Observatory on the 89th floor offers  a 360-degree field of vision and a birds-eye view of Taipei. The brilliant scene at nighttime is especially dazzling.
Address: 89th Floor, No. 7, Xinyi Road Section 5, Taipei City
Opening Hours: Every day from 9 AM to 10 PM. Closing time of ticket sales and entrance at 9:15 PM
#5
 Songshan Cultural and Creative Park (松山文創園區)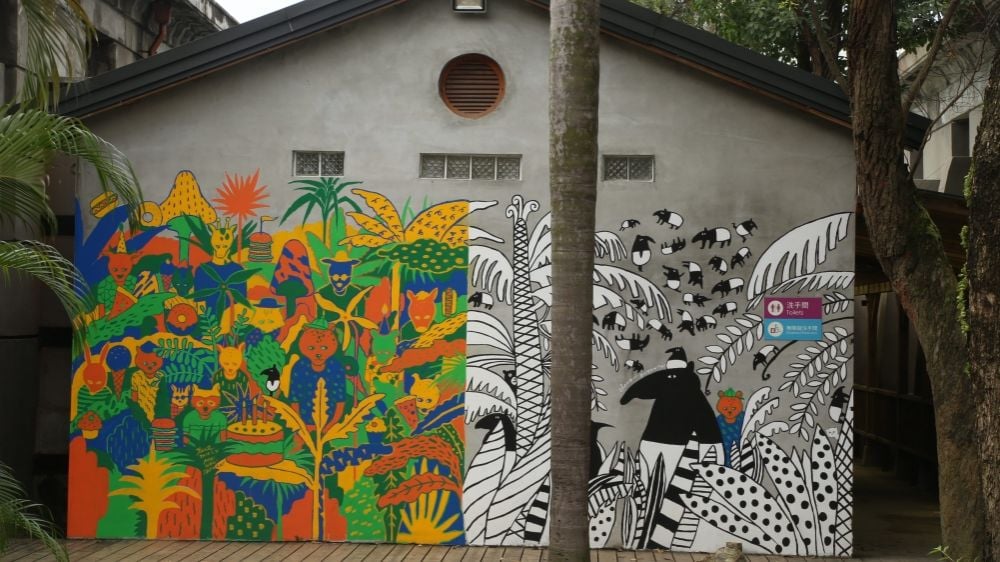 The Songshan Cultural Park has been developed from what was originally a tobacco factory operated by the Japanese colonial government. After a number of changes, it was transformed and renamed Songshan Cultural Park in 2010. The park has a combination of arts, cultural creativities, and design exhibitions, and is currently an important base for Taiwan's design and cultural arts industry.
Address: 110, Taiwan, Taipei City, Xinyi District, 光復南路133號
#6 Guanghua Digital Plaza Computer Market

光華數位新天地, 光華商場
The Guang Hua Digital Plaza was orginally located on Bade Road between Section 1 and 2, under the Guang Hua Bridge, and was the first shopping mall in Taipei. When Guanghua Bridge was demolished, the businesses moved to the nearby Taipei Information Building and continued to develop along with surrounded businesses into a large shopping district for information products and parts. Currently Taiwan's biggest 3C (Computers, Consumer Electronics and Communication Products) shopping area, and is often compared to Akihabara in Tokyo, Japan.
Address: No. 8, Section 3, Civic Blvd, Zhongzheng District, Taipei City, Taiwan 100
#7 
Huashan 1914 Creative Park (華山1914文化創意產業園區)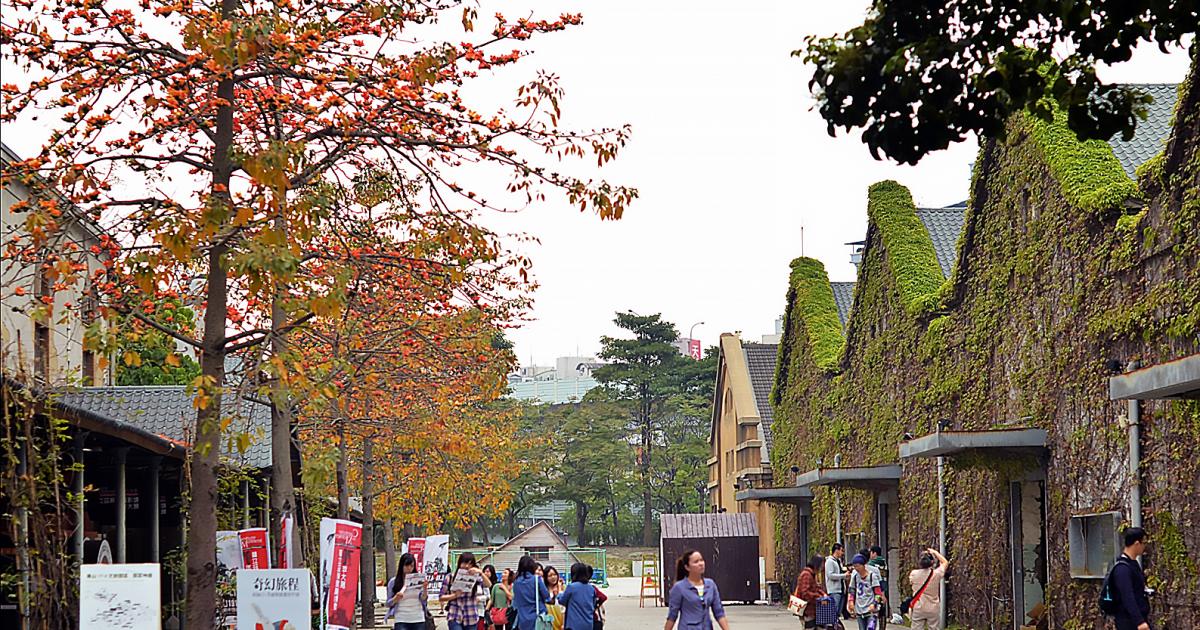 Source: https://www.rtaiwanr.com/taipei-city/huashan-1914-creative-park
Huashan Creative Park is located at the former site of the Taipei Winery. It has an outdoor art space and an indoor exhibition area. The modern art on display contrasts with the old structures in the park that evoke a nostalgic atmosphere and retro flavor. Innovative art shows and pop music concerts are often held here, which makes this attraction an example of the interaction between the new and old eras. For those of you who love cultural events, art, photography and retro relics, it's well-worth a visit.
Address: 100, Taiwan, Taipei City, Zhongzheng District, 八德路一段1號
By MRT: Take the Orange Line 4 or Blue Line 5 to Zhongxiao Xinsheng (忠孝新生), Exit 1. Continue walking straight until reaching Jinshan Rd intersection. Cross the intersection and enter the park's main entrance on the right.
#
8 Martyrs' Shrine (忠烈祠)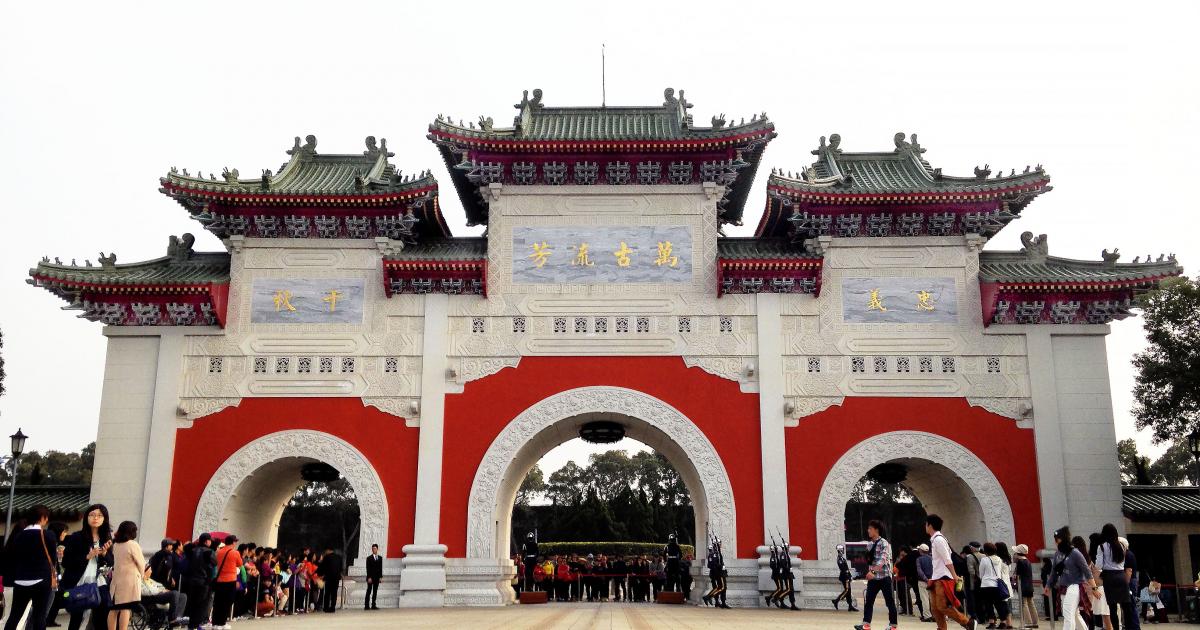 Source: https://guidetotaipei.com
Located near the Grand Hotel, Taipei Martyr's Shrine was built in 1969 to honor 330,000 soldiers and officers who heroically sacrificed themselves for their country. The guards who stand by the entrance are often targets for visitors who attempt to distract them and elicit a smile, but these statue-like armed guards will not let them succeed.
Address: 10491, Taiwan, Taipei City, Zhongshan District, 北安路139號
#9 五分埔 Wufenpu Garment Wholesale Area
Located near the Songshan Train Station, Wufenpu is a garment wholesale area with hundreds of wholesalers. During the early Qing Dynasty, five families settled here (with the surnames He, Zhou, Shen, Du and Li), hence the name Wufenpu. This area is the best place to shop for discounted fashion items each seasion, and it is also the largest apparel wholesale center in Taipei. You can find men's and women's apparel, maternity and children's clothing, and even clothes for cats and dogs here!
Address:  110, Taiwan, Taipei City, Xinyi District, 永吉路443巷9弄
By MRT: There are two ways to reach Wufenpu. The most convenient way is to travel to Songshan Station (松山), terminus of the Green Line 3. After leaving from Exit 3, walk straight and continue until you cross Songlong Road. The shopping complex is located within the maze of alleys and lanes to your front and left. Wufenpu is also reachable from Houshanpi (後山埤) on Blue Line 5.
#10 士林夜市 Shilin Night Market
Since it's established in 1909, Shilin Night Market has become one of the largest night markets in Taipei. It's close to Jiantan Metro Station and there's a large crowd of visitors all the time. There are many food vendors and a large variety of food items to choose from. Strolling along the winding alleys often brings pleasant surprises. Besides the famous Shilin snacks such as crispy pancake, stir-fried squid and Shilin sausage, there are also other delicious Taiwanese snacks here.
Address: 111, Taiwan, Taipei City, Shilin District, 基河路101號
By MRT: Take the Red Line 2 to Jiantan Station (劍潭), not Shilin Station. After leaving Exit 1, diagonally cross the street to the left to enter the night market.
#11 Beitou Hot Spring Museum

北投溫泉博物館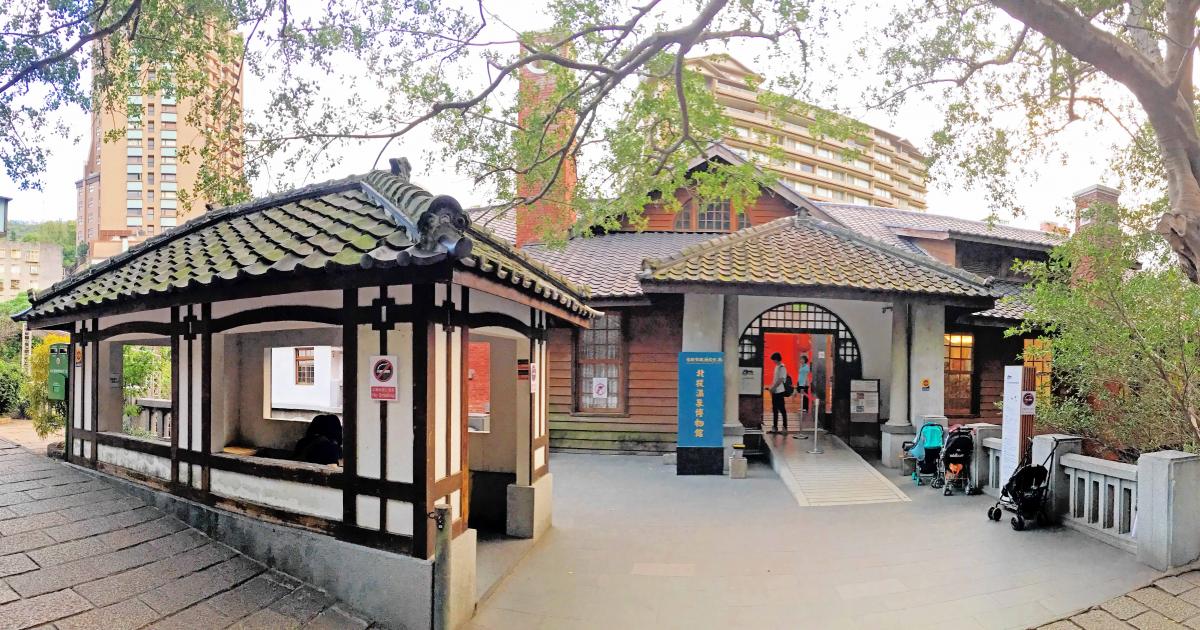 Beitou is famously known as the Hot Spring Hometown. Located in Beitou Park and near Beitou River, Beitou Hot Spring Museum is an important representation of the hot spring history in Beitou. Currently classified as a Class 3 historical site, the museum was originally built as the Beitou Public Bathhouse. The north part of the architecture exudes a solemn ambiance like that of a Japanese shrine.
Address: 112, Taiwan, Taipei City, Beitou District, 中山路2號
By MRT: The Beitou Hot Spring Museum is located in the Beitou Hot Springs (北投溫泉) area.Take the Red Line 2 to Beitou (北投), then change to the Xinbeitou branch (新北投). After arriving at Xinbeitou, walk straight out of the station and along Zhongshan Road (中山路). The museum will be on the right side.
#12 Beitou Hot Spring Museum

北投溫泉博物館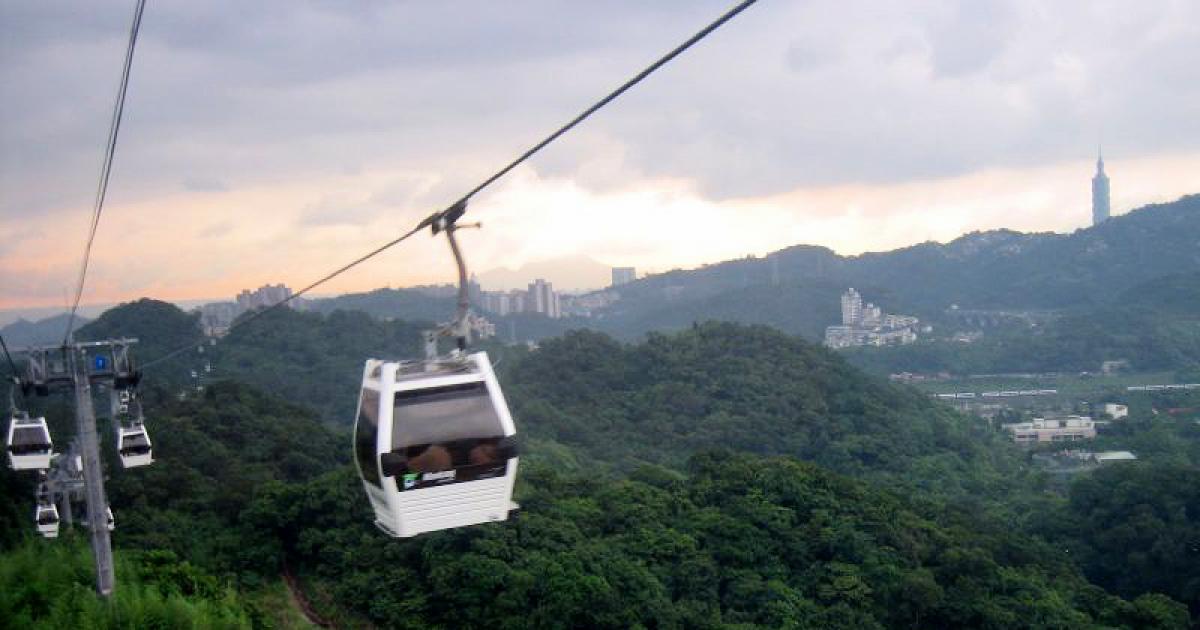 Maokong used to be the biggest tea plantation area in northern Taiwan. Now it is mainly a recreational space that integrates the art of traditional tea drinking and dining. On a clear day, the entire Taipei landscape can be seen from the Maokong Gondola ride. At night, it is an ideal place to enjoy the Taipei night scene. Maokong Gondolo was the first cable car system in Taipei, boasting a nearly 90-degree wide turn. As the Gondola ascends to the top of the mountain, the entire tea plantation area can be seen at a glance.
■ Take the Metro
Take the Wenshan-Neihu Line of Taipei Metro to the Taipei Zoo Station and then walk to the Maokong Gondola Taipei Zoo Station (about 350 meters).
MRT Nangang/Banqiao/Tucheng Line: Get off at Taipei City Hall Station, and then take bus route G1, BR18 or BR21.
■ Take a Bus
Take Bus 236, 237, 282, 294, 295, 611, 676, 679, 793, 933, 1501, 1503 (except holidays) , 1558, S12, Brown 3, Brown 6, Brown 11, Brown 15, Brown 18, Brown 21, Green 1 or Maokong Tour Bus (Left Line, Taipei Zoo) to the Maokong Gondola Taipei Zoo Station.
#13 Tamsui Fisherman's Wharf 

淡水漁人碼頭 / Tamsui [Danshui] Old Street淡水老街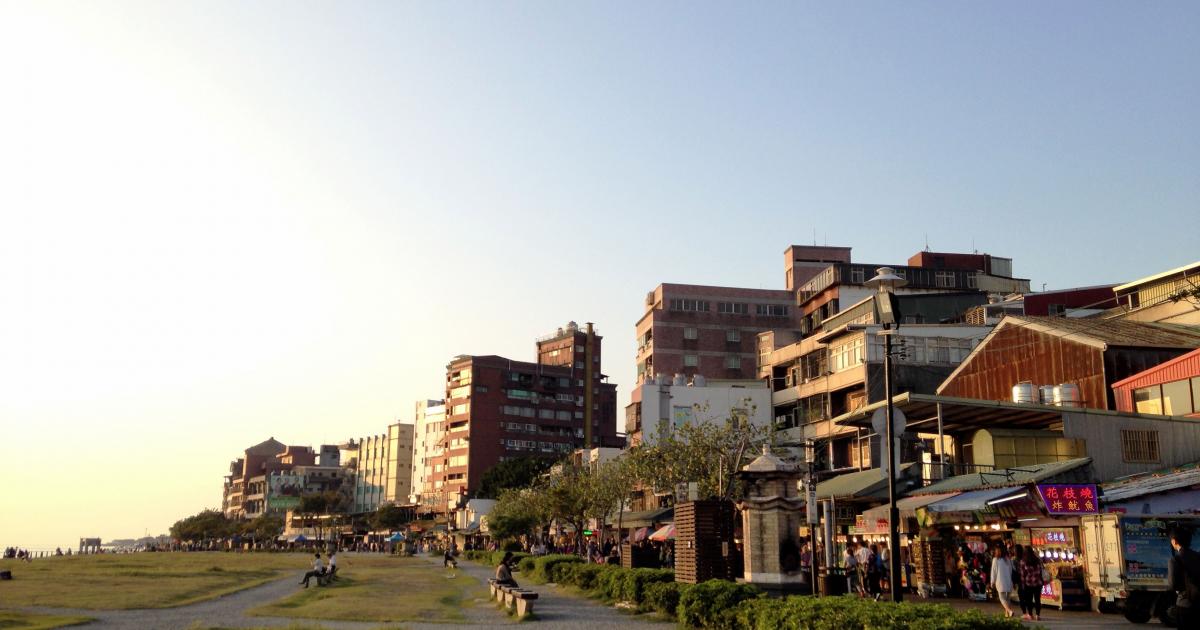 Fisherman's Wharf is a popular spot for visitors to stroll and enjoy some of the famous Tamsui snacks. Located along the riverfront in Tamsui, Tamsui Old Street is a boardwalk-like area full of shops, carnival games, restaurants, cafés, and xiaochi snacks.
By MRT/Bus: After arriving at Tamsui Station (淡水), Red Line 2, take bus 紅26 (Red 26), 836, or 857 towards Fisherman's Wharf (漁人碼頭).
#14 Jiufen

九份
Jiufen (meaning 9 portions) got its name because in the early days there were only 9 families that lived here. Due to transportation difficulties in the mountain area, whomever went to town to buy goods would always divide the goods into 9 portions to share among the 9 families. Some of the must-not-miss old-time favourite local snacks in Jiufen are taro balls, taro cakes, and A-Po's fish balls.
By Train: From Taipei Main Station (台北車站), take the train north to Ruifang Station. After exiting the station and facing the Wellcome supermarket, take a left and walk 200 metres down Mingdeng Road. Next to the police station is a bus station (named Local Residents Plaza, 區民廣場) with routes 827 and 788 heading toward Jiufen. Please note that the bus stop next to the police station heads east toward Jiufen, and the bus stop across from the police station heads west toward Taipei. Route 825 provides weekend service only. From here, the bus trip takes roughly 15 minutes, and the fare is NT$15. It is recommended to take bus 1062 back to Taipei and enjoy some time at Raohe Night Market (饒河夜市).
By Bus: 
From 
MRT
 Zhongxiao Fuxing (
忠孝復興
), Brown Line 
BR
 and Blue Line 
BL
 interchange, leave from Exit 2 and from outside Sogo department store take bus route 1062 (Keelung Bus) to Jinguashi, alight at Jiufen. The ride is about 1 hour and the fare is 
NT$
98. Be sure to get a good seat to enjoy scenic views of 
Northern Taiwan
. Bus 788 is also available from 
Keelung
.
#15 Jiufen

九份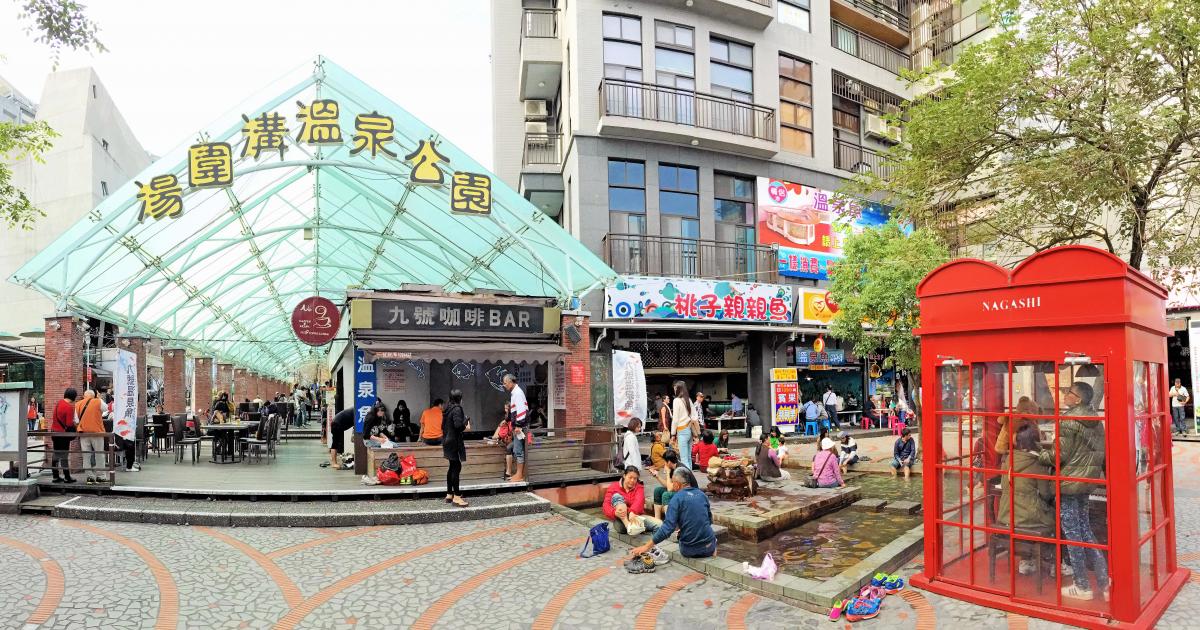 It only takes a 40-minute car ride from Taipei to reach Jiaoxi Township, Yilan County, Jiaoxi Hot Spring is one of the rare flatland hot spring areas in Taiwan. Known as the "Essence of Hot Springs", Jiaoxi's hot spring water is clear, odorless and rich in minerals. Besides hot springs, Jiaoxi also has other attractions such as Wufenqi Scenic Area, Longtan Lake, Houdong Waterfall, Linmeishipan Trail and Paoma Historic Trial.
Address: No.16, Gongyuan Rd., Jiaoxi Township, Yilan County
Just travel and such. Click here to follow Katong Kids Inc Facebook Page to stay tune on the next travel post.
All photos, information and opinions, unless otherwise stated, in this post belong to Katong Kids Inc. Reproducing or copying them for use on third party sites without our written permission are strictly prohibited. All rights reserved.